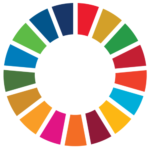 Network at our SDG Ideas Labs or take a more relaxed approach in our SDGs Lounge
We want to provide participants with opportunities to speak informally with each other so that connections can be made which will, hopefully, lead to new partnerships.
Bring along ideas to share, questions to ask each other. Discuss your favourite SDG! Or find out more about a SDG that is not familiar to you.
We will run five sessions on Day 1 so feel free to join any that interest you:
>The SDGs Lounge
>Climate and Planet
>Gender Equality
>Poverty and Inequality
>Justice and Human Rights
Useful Resource: Action Networks for the SDGS