The UN and The Partnering Initiative (TPI) are working together to help accelerate partnerships to progress the SDGs.
This collaboration is working to build the skills of UN, government, NGO and business staff members so that robust, partnerships can be created.
The SDG Partnership Guidebook is the flagship publication of the SDG Partnership Accelerator – this publication is one of three key resources underpinning our Forum.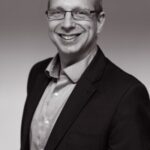 TPI Executive Director Darian Stibbe will lead this discussion about how organisations can partner with the UN.
Driven by a passionate belief in the power of collaboration to achieve prosperous, inclusive and sustainable business and society, Darian has for the last 16 years worked extensively with the United Nations, companies, NGOs, and governments with one aim: to drive the use of robust, effective partnerships for sustainable development worldwide.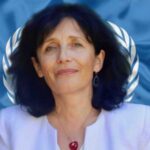 As the Resident Coordinator heading the Samoa based UN Multi-Country Office, Simona Marinescu, will provide a regional perspective.
Ms. Marinescu has over 20 years of experience in international development coordination, economic diversification, and green growth, humanitarian and sustainable human development. She has held various positions, including those of Chief Development Impact at UNDP Headquarters in New York; first Director of the UNDP International Centre for Private Sector in Development in Istanbul, Turkey; and Senior Economist, Programme Director for Economic Reforms in Baghdad, Iraq.