The UN and The Partnering Initiative (TPI) are working together to help accelerate partnerships to progress the SDGs.
This collaboration is working to build the skills of UN, government, NGO and business staff members so that robust, partnerships can be created.
The SDG Partnership Guidebook is the flagship publication of the SDG Partnership Accelerator – this publication is one of three key resources underpinning our Forum.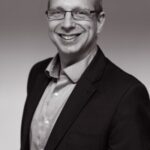 TPI Executive Director Darian Stibbe will lead this discussion about how organisations can partner with the UN.
Driven by a passionate belief in the power of collaboration to achieve prosperous, inclusive and sustainable business and society, Darian has for the last 16 years worked extensively with the United Nations, companies, NGOs, and governments with one aim: to drive the use of robust, effective partnerships for sustainable development worldwide.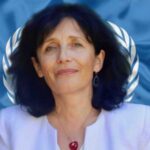 As the Resident Coordinator heading the Samoa based UN Multi-Country Office, Simona Marinescu, will provide a regional perspective.
Ms. Marinescu has over 20 years of experience in international development coordination, economic diversification, and green growth, humanitarian and sustainable human development. She has held various positions, including those of Chief Development Impact at UNDP Headquarters in New York; first Director of the UNDP International Centre for Private Sector in Development in Istanbul, Turkey; and Senior Economist, Programme Director for Economic Reforms in Baghdad, Iraq.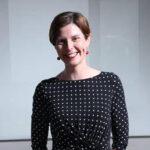 Dr Angela Pratt, Director of the Office of the Regional Director, Dr Takeshi Kasai, Director of Communications and External Relations, and acting Director of the Division of Healthy Populations and Environments Director.
Dr Pratt works in the World Health Organization's Western Pacific Regional Office in Manila. Before moving to her current role, Angela worked in the WHO's China office in Beijing, where she led the WHO's work on tobacco control for over 4 years. Before joining WHO, Angela was Chief of Staff to the former Australian Minister for Health, the Honourable Nicola Roxon.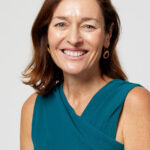 Jacyl Shaw, Global Director, GHD Digital D-Lab
Jacyl is passionate about driving impact at scale through digital innovation and storytelling. Bringing over 20 years' delivering innovation experience, Jacyl provides tailored consulting services to clients from higher education, industry, start-ups, accelerator hubs, government and research agencies. In her work, Jacyl creates and delivers new value creation initiatives and ways to foster "innovative, creative" thinking and doing. In 2019, Jacyl was awarded Microsoft Executive of the Year at the Women in Digital Annual Awards.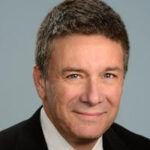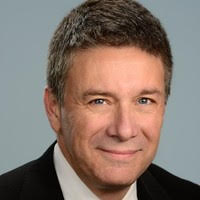 Andrew Petersen, CEO, Business Council for Sustainable Development Australia
Andrew has over 25 years' environmental and planning law and policy experience as well as 10 years at a CEO and Director level in the not-for-profit sector initiating and driving systems change in policy and sustainable development through project design and delivery.
His current career focuses on the strategic delivery of six workstreams (Circular Economy, Cities and Mobility, Energy & Climate, Food, Nature and Water, People, and Redefining Value) for over 70 private, public and academic members at the Business Council for Sustainable Development Australia (known prior to 2018 as Sustainable Business Australia) as network partner with the World Business Council for Sustainable Development, the We Mean Business Coalition and the Business for Nature Coalition.