This discussion with input from cities will look at how cities partner with their urban stakeholders and each other to effectively lead implementation of the SDGs at the local level.
Session Hosts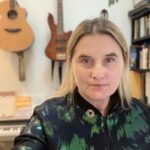 University of Melbourne Enterprise Senior Fellow in Informed Cities, Dr Cathy Oke
Cathy has considerable international and local expertise in sustainable, resilient and liveable cities. Cathy's research interests focus on the interaction between urban research, policy and practice for greater impact in cities. She is project leader of the SDGs Cities Challenge, and Senior Advisor to the Innovate4Cities program of the Global Covenant of Mayors for Climate and Energy. Cathy is the First Vice President of Local Government's for Sustainability (ICLEI) and is currently the Chair of the ICLEI World Secretariat Board and co-chair of the Cities With Nature Knowledge & Research Hub.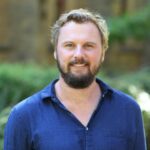 Dr Alexei Trundle, Research Fellow in Sustainable Urban Development, Connected Cities Lab
Alexei's current research focuses on the way that cities are contributing to the UN 2030 Agenda for Sustainable Development, as well as urban climate resilience and adaptation planning in Pacific Small Island Developing States. Alexei is a Scientific Advisor to the UN-Habitat Cities and Climate Change Initiative in the Pacific region and was previously a Visiting Scientist at the United Nations University in Bonn, Germany.