As an internationally agreed framework and common language, the SDGs provide national governments with a roadmap to develop socially, environmentally, and economically coherent domestic policy solutions for our shared future.
Collaborative partnerships with business and industry, civil society and academia have advanced implementation of the SDGs in Australia, but as recent research shows, if we are to ensure that no Australian in left behind national government leadership is essential – particularly as we recover from the effects of the global pandemic.
This session will discuss the partnerships needed to progress the SDGs at a national level.
Session Hosts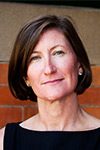 Leanne Smith, Executive Director, Whitlam Institute
Leanne, an international human rights lawyer by training, worked in various roles for the United Nations in New York and in the field, most recently as Chief of Policy and Best Practices for UN Peacekeeping Operations. Leanne has worked in the Australian judicial system, for the Australian Human Rights Commission, in the international NGO sector, regional human rights organisations and as an Australian diplomat (DFAT). Leanne is a visiting fellow at the ANU Asia-Pacific College of Diplomacy and the UNSW Australian Human Rights Centre, a member of the Kaldor Centre for International Refugee Law Advisory Committee.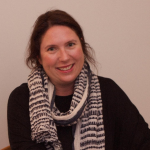 Dr Claire Brolan, Research Fellow, Centre for Policy Futures, University of Queensland
Dr Claire Brolan completed her PhD and Post-doctoral studies on the formulation and implementation of the SDG 2030 Agenda through a global health and rights lens. Claire is a leading Australian researcher and thinker on SDG policy and planning at The University of Queensland's Centre for Policy Futures (UQ). Claire was previously a member of the Global Council on Financing the SDGs (hosted by the Government of United Arab Emirates) and is an Honorary Advisor and Thematic Expert for SDG 3 on the Legal and Economic Empowerment Global Network's (LEEG-NET) high-level, multidisciplinary human rights and SDG advisory board to the UN.
Speakers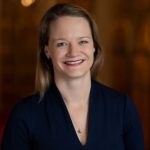 Kylie Porter, Executive Director of the Global Compact Network Australia
Kylie is the Executive Director of the Global Compact Network Australia (GCNA), the Australian network of the UN Global Compact. Kylie is a sustainability expert and business leader, holding particular expertise in delivering responsible business and corporate responsibility strategies, guiding businesses on reputation risk management for environmental, social and governance (ESG) issues and policy development and implementation across thematic areas such as the climate change, modern slavery, human rights and the UN Sustainable Development Goals (SDGs).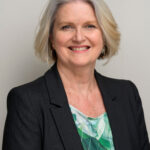 Dr Cassandra Goldie, CEO, Australian Council of Social Service (ACOSS)
With public policy expertise in economic and social issues, civil society, social justice and human rights, Cassandra has represented the interests of people who are disadvantaged, and civil society generally, in major national and international processes as well as in grassroots communities. Prior to joining ACOSS, Cassandra held senior roles in both the NFP and public sectors, including with the Australian Human Rights Commission. Cassandra serves on the UNSW Law Advisory Committee, the Australian Climate Roundtable, the Pinnacle Foundation Board and the Energy Charter Independent Accountability Panel.