"Young people, particularly young women and entrepreneurs are at the forefront of SDG progress. Let's make sure we listen carefully to their vision and draw inspiration from their determination and commitment to creating a better world," UN Deputy Secretary General Amina Mohammed, April 2019
Young leaders working with the UN will discuss how corporates, governments and community organisations can partner with young people to ensure their voices are not just being heard but guiding outcomes.
Session Host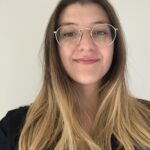 Imogen Wait, Creative Producer, UN Youth Australia
Imogen is a third-year Media and Communications at Swinburne University of Technology. In 2019 she interned for the United Nations Association of Australia (Victoria Division) and is currently the Creative Producer of UN Youth Australia's For the Future podcast. She strongly believes in the media's power to shape a more inclusive and sustainable future for all. 
Speakers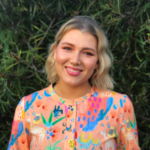 Lucy Stronach 2021 Australian Youth Representative to the UN
Lucy is a current student at the University of Western Australia, finalising her dissertation as part of her Law and Society Honours. Lucy has had many years of practical experience in the field of crime and justice, particularly with the Parliament of Western Australia, Western Australian Police Force, and the Department of Corrective Services. Her work has taken her to the streets of Mumbai to fight for the empowerment of sex workers, to juvenile prisons in San Diego to assist with literacy skills in young offenders, and to the UNDP in Bangkok to work with youth leaders in the promotion of human rights and justice. As Australian Youth Representative to the United Nations, Lucy will conduct the largest face to face consultation of young people in Australia.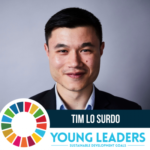 Tim Lo Surdo, Advisor to the UN Secretary-General's Envoy on Youth
Tim is the Founder and National Director of Democracy in Colour – Australia's first racial and economic justice organisation led by people of colour. Deeply passionate about people-powered change, Tim has spent the past twelve years creating opportunities for everyday people to take collective action. Before starting Democracy in Colour, he worked with low-paid workers to co-found Hospo Voice – a new union in hospitality. Previously, Tim was the Head of Campaigns at Oaktree (largest youth-led anti-poverty organisation with over 200,000 members), Campaigns Director at Jhatkaa (a movement of 1.9 million people taking action for a fairer India), the National Communications Director at UN Youth Australia, and co-founded Open Sky (one of India's most well-known performance art communities). Tim is currently a Director of Plan International Australia, Environment Victoria, and Flemington & Kensington Community Legal Centre. For his work, Tim was appointed last year as one of 17 UN Young Leaders for the Sustainable Development Goals and an advisor to the UN Secretary-General's Envoy on Youth.
 "We are bringing young people to the table now, not as a token but to help us shape and to take that baton, to take up the gauntlet and move forward" (UN Deputy Secretary General Amina Mohammed, Nations United).