"Young people, particularly young women and entrepreneurs are at the forefront of SDG progress. Let's make sure we listen carefully to their vision and draw inspiration from their determination and commitment to creating a better world," UN Deputy Secretary General Amina Mohammed, April 2019
Young leaders working with the UN will discuss how corporates, governments and community organisations can partner with young people to ensure their voices are not just being heard but guiding outcomes.
Session Host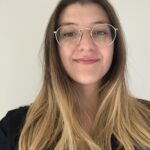 Imogen Wait, Creative Producer, UN Youth Australia
Imogen is a third-year Media and Communications at Swinburne University of Technology. In 2019 she interned for the United Nations Association of Australia (Victoria Division) and is currently the Creative Producer of UN Youth Australia's For the Future podcast. She strongly believes in the media's power to shape a more inclusive and sustainable future for all. 
Speakers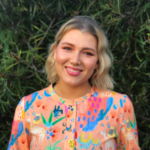 Lucy Stronach 2021 Australian Youth Representative to the UN
Throughout 2021, Lucy is touring Australia to identify the concerns, needs and experiences of diverse and underrepresented young people before reporting to the Australian Government and United Nations General Assembly.
A graduate of studies in Criminology, Law, and Security, Terrorism and Counter-Terrorism, Lucy is a passionate advocate for youth justice in both the domestic and international spheres.
Her work has taken her to the streets of Mumbai to fight for the empowerment of sex workers, to juvenile prisons in San Diego to aid young offenders, and to the UNDP in Bangkok to work with youth leaders in the promotion of human rights and justice.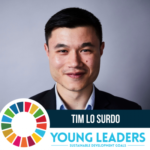 Tim Lo Surdo, Advisor to the UN Secretary-General's Envoy on Youth
Tim is the Founder and National Director of Democracy in Colour – Australia's first racial and economic justice organisation led by people of colour. Deeply passionate about people-powered change, Tim has spent the past twelve years creating opportunities for everyday people to take collective action. Before starting Democracy in Colour, he worked with low-paid workers to co-found Hospo Voice – a new union in hospitality. Previously, Tim was the Head of Campaigns at Oaktree (largest youth-led anti-poverty organisation with over 200,000 members), Campaigns Director at Jhatkaa (a movement of 1.9 million people taking action for a fairer India), the National Communications Director at UN Youth Australia, and co-founded Open Sky (one of India's most well-known performance art communities). Tim is currently a Director of Plan International Australia, Environment Victoria, and Flemington & Kensington Community Legal Centre. For his work, Tim was appointed last year as one of 17 UN Young Leaders for the Sustainable Development Goals and an advisor to the UN Secretary-General's Envoy on Youth.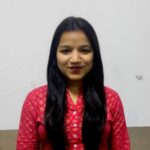 Manisha
Child Rights Advocate, India
Manisha, a member of the Indian National Inclusive Children's Parliament, has been an active Child Rights advocate for several years. Along with other members of the Children's Parliament, Manisha stopped a child marriage in her community and convinced the elders to send each child to school. In 2020, Manisha was named Pro Activist of Earth. Manisha was one of the main speakers at the Global Climate Strike.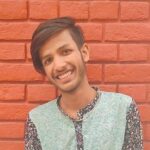 VISHAL
Child Rights Activist, PRATYeK
Vishal is an 18-year-old youth advocate with PRATYeK, an Indian NGO which provides children with opportunities to be trained as child advocates and to take part in active and meaningful children's parliaments. Vishan's training has led to him organising several rallies in his local community and street plays to raise awareness on issues such as Education, Menstrual Hygiene, Clean Water and Sanitation and Climate Action. Vishan was also involved in organising climate strikes to ask the Indian Government to declare a climate emergency.
"We are bringing young people to the table now, not as a token but to help us shape and to take that baton, to take up the gauntlet and move forward" (UN Deputy Secretary General Amina Mohammed, Nations United).