"Everything we do…must be with a strong focus on building more equal, inclusive and sustainable economies and societies that are more resilient in the face of pandemics, climate change, and the many other global challenges we face. Our roadmap is the 2030 Agenda and the 17 Sustainable Development Goals​", Antonio Guterres, UN Secretary-General, 2020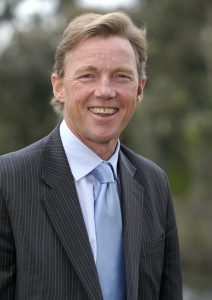 Professor John Thwaites AO, Co-Chair of the Sustainable Development Solutions Network Australia, New Zealand and the Pacific, will lead this forward-looking conversation around the added urgency of the SDGs post the global pandemic and the ways that the SDGs can lead to a more resilient, sustainable, inclusive and prosperous world.
Useful Resource: Transforming Australia 2020
Speakers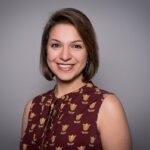 Dr Shirin Malekpour, Senior Lecturer and Researcher, Monash Sustainable Development Institute
In 2020, Dr Malekpour was appointed by the UN Secretary-General as one of the 15 members of the Independent Group of Scientists, who will shape the next quadrennial Global Sustainable Development Report. As a social scientist, Dr Malekour's research explores how transformative change towards sustainable development could be unlocked through long-term strategic planning and governance processes. She has been Chief Investigator in multiple transdisciplinary action research programs, focusing on transformative adaptation, futures thinking, scenario planning, and collaborative governance under conditions of deep uncertainty.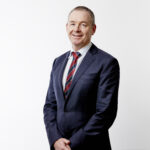 Andrew Gray
Director ESG and Stewardship, AustralianSuper
Andrew has around 30 years' experience in the investment industry beginning with an investment research role at JBWere/Goldman Sachs which evolved to include research on ESG issues as they relate to investment. Andrew joined AustralianSuper in 2011 and since that time has been responsible for developing Australian Super's ESG and Stewardship approach in its investment portfolio. As part of this role, Andrew considers issues such as board effectiveness, remuneration, climate change, work force and diversity and how they impact on AustralianSuper's investments. Andrew also oversees AustralianSuper's voting on its listed equity holdings and engagement program with company boards.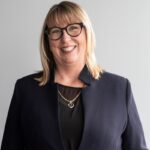 Dr Gillian Sparkes, Commissioner for Environmental Sustainability, Victoria
Dr Sparkes is Victoria's (Australia) Commissioner for Environmental Sustainability, an independent statutory role that reports and advises government and the community on the environment. She is pioneering the implementation of the UN SDGs into environmental reporting for Victoria and is leading reforms in environmental monitoring, evaluation, assessment and reporting, in particular working to maximise the value and potential of spatial data to review and report on the condition of Victoria's environment. Initially an industrial chemist, Dr Sparkes' career spans four decades across the private, public and not-for-profit sectors.
More speakers to be announced.